Massena Olde Car Club Inc's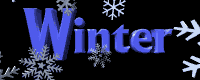 Storage Tips
We hope that the following tips help your summer cruiser survive the winter months with minimal problems:
Wax your vehicle before storing it for the winter.
Clean the interior,dress all vinyl and rubber.
Completely drain the coolant system and put in fresh antifreeze with at least -20 freezing point.
Change the oil & filter.This will give the internal engine maximum rust and corrosion protection.
When you get your vehicle out of storage run the engine for a short time and change the oil & filter again.
Store your vehicle in a dry place.
If you cover your vehicle use only soft cotton or comparable materials that breathe and allow air circulation.
Descant is a good absorber of moisture.Go to a hardware store and get 3 or 4 bags of descant.Put a couple of bags in the interior of the vehicle and 1 or 2 in the trunk.This will help minimize condensation & rust.
Disconnect the battery while the vehicle is in storage.
If possible start your vehicle at least once a month and let the engine fully warm up.
* Massena Olde Car Club Inc. would like to thank the Seaway Cruisers Classic Car Club for providing this information.We would also like to thank Automotive & Collision (3445 Main,Springfield,Oregon 97478) for creating this check list.
Massena Olde Car Club Inc. recommends placing a vapor barrier between your vehicle and the floor of the building where your vehicle is stored.The vapor barrier will help keep the moisture away from the under carriage of your vehicle.